Donald
Rumsfeld
once famously said you go to war with the army you have not the army you wish you had... finally as the US leaves Iraq they have the army they need.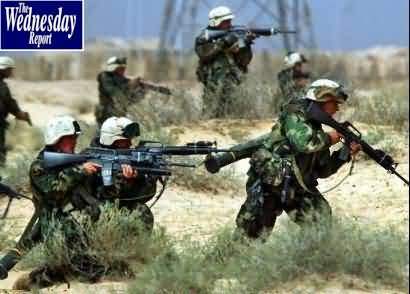 US Army personnel wearing biological/ chemical warfare suits
During the occupation of Iraq up armoured hummers were made available or scrap metal was used to provide protection. notice the uniforms have now gone to the desert camo and green "MOLLE" vest


Up armoured Hummers only became available later in the war and of course with the threat now IED's the vehicles still was not good enough.. although much better than the un armoured open vehicles in the beginning of the war.

Light Armoured Vehicles were employed (LAV 25 A2 pictured)


The Stryker (LAV3 with remote weapon systems) sports "slat" armour to prevent recoiless rifle shots and RPG rounds

ACU uniforms and up armoured anti mine vehicles
MWRAP can also get hurt



Last American MWRAP trucks leave Iraq