Canada has been very lucky with the used CH-147D Chinook helicopters it received from the US military in 2009 for the bargain price of $282 million. These airframes are quite old and it was unlikely that there would be buyers for them once the mission ends. The reason Canada is selling these versatile aircraft is that they have already purchased new
er version in the amount of 15 of the CH-147F version.
Canadian Chinooks bought used off the US Marines in 2009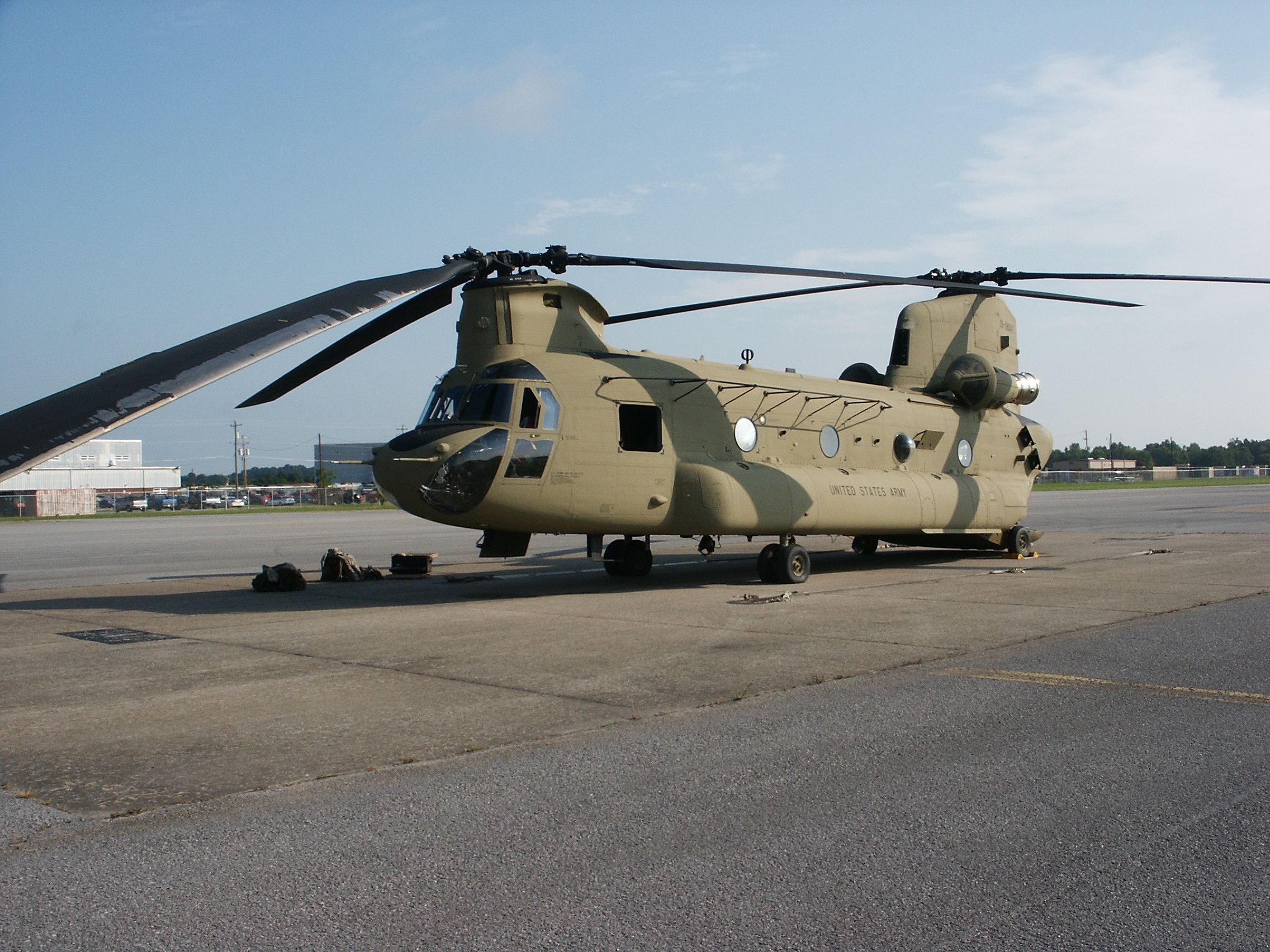 The number for 15 new chinooks is $1.2 billion the 20 year service and support contract is $2.2 billion and will provide approximately 5,500 jobs and an opportunity for up to 15,000 indirect jobs for Canadians across the country.
Originally there were 6 aircraft but now that number falls to four as the one to replace the bird that was shot down in August 2010 was a leased aircraft.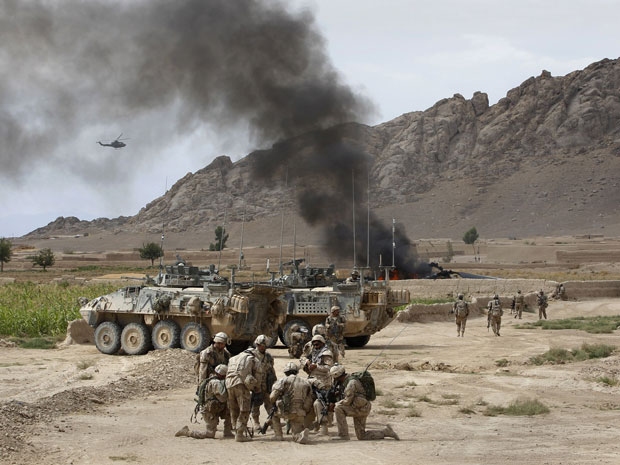 Canadian soldiers gather near a burning Canadian Forces CH-147 Chinook helicopter after it made a hard landing close to the village of Bazaar e Panjway, in the Panjway district west of Kandahar on 5 August 2010
KANDAHAR, Afghanistan — Four Canadian soldiers were injured when a helicopter "rolled" Monday during a "hard landing" on a riverbed in Afghanistan.
Chinooks are very good aircraft and with the high altitude and very austere conditions in Afghanistan they have saved many lives.
The Canadian CH-47 Chinook transport chopper accident occurred during night operations by the Quebec-based Royal 22nd Regiment in the Horn of Panjwaii. Insurgents were not blamed in the incident.
None of the injuries were considered serious or life threatening at this time, said Maj. David Devenney, the Task Force Kandahar spokesman. Among several dozen passengers was a Canadian journalist who was uninjured.
Three of the wounded were flown by another helicopter to the U.S. Navy-run Role 3 Hospital at Kandahar Airfield. Canadian and other coalition forces secured the crash site.
"I am extremely happy everybody is in good shape," said Brig.-Gen. Dean Milner, the Canadian commander. "The casualties were very minor. They'll be looked at over the next few days."
Canadian troops stand beneath a Chinook Ch-47 helicopter in Afghanistan in a 2010 file photo. Four Canadian soldiers were injured when their helicopter crashed upon landing on a river bed in Afghanistan.
Photograph by: Sgt Daren Kraus, DND
"It was a standard operation," Milner explained. "We move Chinooks through that battle space all the time and are very deliberate about where we land. We landed on a piece of turf in a riverbed that is fairly straight. But that little piece wasn't and the wheels went cockeyed. As a result, the helicopter rolled, the blades broke, and it finished the roll ending up on its side."
Devenney said that an assessment was being conducted to decide whether the aircraft was salvageable. Initial reports suggested that it had been heavily damaged.
Milner said that the damaged helicopter would have no impact on military operations.
"There will be no loss of operational tempo as we close in on the fighting season which is about to begin because the poppy harvest is almost over," he said.
Monday's accident was the third involving a Canadian helicopter in Afghanistan. Another Chinook was hit by insurgent gunfire and burned after being forced to make a hard landing on Aug. 5, 2010. Eight soldiers were wounded in the crash.
Canadian soldiers from the NATO-led coalition sit in a CH 147 Chinook helicopter before take off over a neighbourhood in Kandahar province, southern Afghanistan, March 27, 2009. Helicopters are a prime asset to move NATO-led coalition troops and supplies in the war-plagued country because convoys by road are often blown up improvised explosive devises (IEDS).
Thirteen months earlier a smaller Canadian CH-146 Griffon helicopter crashed on takeoff in neighbouring Zabul province. Three on board died and three others were injured.
Those who died were: Master Cpl. Pat Audet, 38, of Montreal, and Cpl. Martin Joannette, 25, of St-Calixte, Que., and a British officer.
Interior of crashed Chinook
Another Canadian, military photographer Master Cpl. Darrell Jason Priede, was killed in 2007 when the U.S. Chinook helicopter that he was flying in was apparently shot down in Helmand province. Six other coalition soldiers died in that crash.
Helicopters are one of the main ways to get around southern Afghanistan's rugged terrain. When available they are often the preferred means of transport because the Taliban often mine the roads with homemade explosives.
Canada acquired a small fleet of Chinooks from the U.S. army after the Manley Panel on Afghanistan recommended to Parliament that helicopters were urgently needed to help troops off Kandahar's dangerous roads.
Canada sold its Canadian Chinooks to the Dutch and here is one carrying a Dutch F16.