Kabul has grown to be a city of some 4 million people and the weak infrastructure if there was any at all is unable to handle this level of population and industry. Kabul of the past was a vibrants city full of architectual and natural wonders..... 30 years of war destroyed it.
As most Afghans know you cant keep a good country down and now they are looking to the next steps and what 30 years in the future could be....
T

ajbeg Palace

in Kabul was used as the headquarters of the

Soviet 40th Army
T

ajbeg Palace today
Kabul in the 1950's
Kabul trams of the future
Despite 30 years of war Kabul and the country of Afghanistan are on a new path.
The Master Plan/Strategic Plan
Location
District of Barikab as it looks today
Top view of the new Kabul plan

The Kabul New City, approximately 1.5 times larger than the existing Kabul City, is strategically placed between Bagram Airbase and Kabul International Airport. It is mainly located in the province of Kabul and occupies a small area from Parwan province. The site is surrounded by Khwaja Rawash, Safi and Marko Mountains.
The plan is to locate in a low valley within the mountains around Kabul
The Kabul New City includes Dehsabz District, and some villages of Shakardara, Mirbachakot, Qarabagh and Kalakan Districts. The District of Barikab to the immediate north of Dehsabz, forms the Agricultural Economic Zone of the New City.


Rational
Current population of Kabul is estimated to be well above four million people. It is in envisaged that Kabul population will rise to eight million people by 2025. According to a comprehensive water study by JICA existing underground water availability in Kabul city is to the tune of 166 million cubic meters per year which suffices for only five million people with an average of 90 liters per person per day(instead of international standard of 120 liters per person per day). Therefore, it is crucial to cater the water needs of the extra three million people through other means. The site for the new city can take a maximum of three million people and utilizes the water of a different basin, namely Panjsher fan Aquifer.
The environment is a key as control of water and clean air can be achieved through good planning.
Other major problems resulting from rapid population growth includes very high unemployment rate, housing crisis, lack of proper infrastructure and pollution of all sorts. The New City project generates hundreds of thousands of skilled and unskilled jobs on temporary and permanent bases, provides around 250,000 housing units, improves the infrastructure of greater Kabul and lessens pollution through eco-system measures. It also plays an important role in keeping a stable economic growth in the country.
The project, therefore, is the biggest development initiative of Afghanistan which enjoys the full support of Afghan Government, Parliament, private sector and civil society.
Without this project, the current problems facing Kabul will only worsen. Living conditions will deteriorate beyond the tolerance level. With inadequate and unplanned urban infrastructure and social services, informal housing areas will spread. Serious traffic congestion, high crime, unsanitary conditions, and acute water shortages will plague all the citizens who live and work in Kabul.

Deh Sabaz village today
Deh Sabz city in the future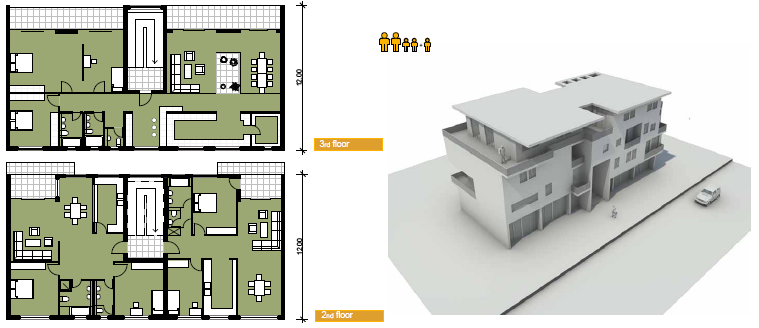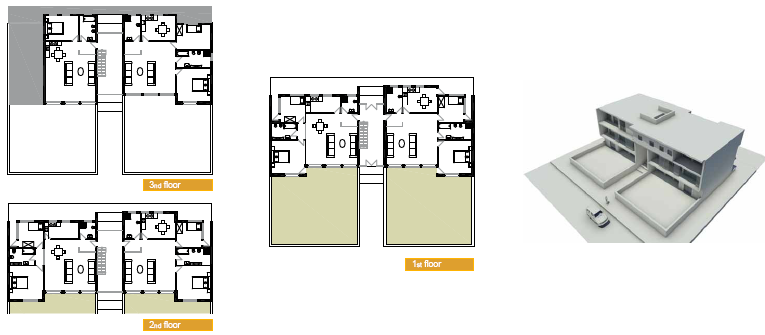 International Home Fiance Development's Housing Complex in Kabul:
International Home
Finance & Development, LLC (IHFD) has designed a project to build a 10,000 unit strong mixed use housing community comprising 5,000 apartments, 3,000 townhouses and 2,000 high end single family dwellings in the outskirts of Kabul City and offer them with 20 year Sharia compliant mortgage to middle and higher income households. IHFD is in the process of negotiating the acquisition of more than 1500 acres of land through the Deh Sabz City Development Authority (DCDA) for implementing the project. The people of Afghanistan are familiar with 20 to 30 year mortgage programs. The Karte‐Mamourin project was built in the 1950s by Ministry of public works for their employees and sold with 30‐year mortgages, while the Micro‐Rayan project was built in the 1970s for the general public with 20‐year mortgages. The houses will be built within a full service community that offers power, sewer, water supply, roads and other infrastructural needs. The community will provide waste management, education, healthcare and income generation services through a network of facilities and centers within the community. The creation of commercial and industrial parks will further enhance employment, entrepreneurial and commercial enterprise opportunities for the residents and will positively contribute toward sustainable development of the community. To implement such a challenging and forward looking project, a series of strategic partnerships have been established with government ministries, national and international NGOs, international corporations, local construction companies and businesses, international agencies and governmental, intra‐governmental and non‐ governmental donors as well as local and international financial institutions. The apartment homes and town houses shall be affordable enabling middle income households to own a home in 20 years. IHFD will require an investment of $50 Million to initiate this promising and rewarding project. Construction shall be in 4 phases with the first phase financing the investments of the second phase and so on.
The housing complex will consist of 10,000 units divided as follows:
5,000 walk up units (apartments) Low cost
o

4 story buildings, residential only and combination of residential and commercial.
3,000 mid-level single family dwellings (row and town houses)
o

Single and double story structures.
2,000 high end single family dwellings (detached)
http://ihfdllc.com/site/LinkClick.aspx?fileticket=f7yThCLK3jM%3d&tabid=66